It's a new year after all and with that comes the desire to introduce some new things. While the most common (by far) New Year's resolution is to lose weight, redesigning a room (or the entire home) is also pretty high on that list.
Here, we're going to cover a few common changes that people make as well as a few common design styles people choose from.
Popular Interior Design Updates
Perhaps the most common change that is made to a home's interior is to paint a room in a new color.
This is one of the most popular choices because painting a room is, more often than not, the cheapest way to completely transform the look and feel of a room.
From cool to warm or from elegant to whimsical, a change in paint color can have a significant impact on a space.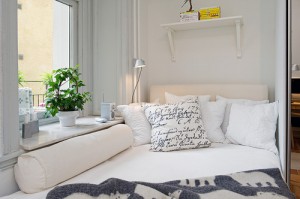 Another common quick fix is the rearrangement of the furniture or overhauling the layout of the room. Whether you're trying to improve the feng shui or you are just tired of the same old same old, simply rearranging the furniture you currently have can make a space feel brand new.
Not in the mood to do any work at all? That's fine too. Believe it or not, there are ways you can dramatically change the look of a room with no more labor than driving a nail or two into the wall.
That's right. Art and photography can serve as statement pieces that, if selected and positioned properly, add visual interest and liven up the room.
Experiment with larger sizes and brighter colors or patterns than you would normally consider. Bold design choices like these are usually required to create that "new" feeling we tend to crave this time of year.
We'll be going into more detail on each of these topics so you can create a space with that "brand new" feel.
Common Design Styles
Another concept that gets taken into reconsideration during this time of year is whether or not to revise the style of design used throughout the your home. We're not talking about a hard switch from one to another, as taste in design rarely shift significantly.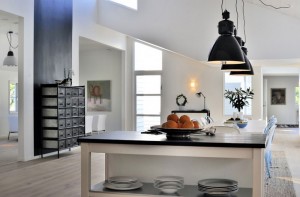 Each major design style, however, experiences its own trends and new elements that often needs to be integrated into your home to keep it feeling fresh and relevant.
There are numerous home design styles, but the major ones are traditional, modern (or transitional) and contemporary. Traditional and contemporary design are on opposite ends of the spectrum and require many different elements in order to get the worst out of the space.
The Homelement Furniture Design Blog will provide guides tailored to those specific design styles as well as others (including Mediterranean, rustic, eclectic and more).
As this article pointed out, there are plenty of routes to take when it comes to the design (or redesign) of your home. We plan to cover all these and more in the coming months, so be sure to stay on the lookout for them.