Christmas is right around the corner which means your time to purchase gifts is quickly winding down. If you're still stumped on what to get your loved ones, check out this gift guide below for some great suggestions! Today's guide focuses on gifts for kids.

For the sports loving kid: 
If your kid loves sports, these kids chairs and ottomans would make a great addition to their room. Whether it's a young girl who loves kicking around the soccer ball or a little boy who dreams of growing up to be a football star, these chairs are sure to be a hit.
For the budding hot wheeler: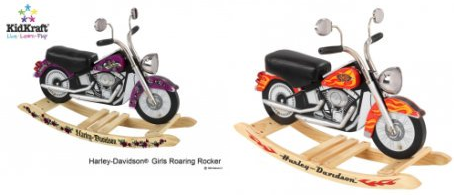 These KidKraft Roaring Rocker Motorcycles are a great gift idea for any kid who loves cars, motorcycles or racing in general. They are offered in two color schemes, one in red and orange and one in pink and black. The bikes are placed on rockers, giving kids the illusion and thrill of movement while still keeping them stationary and safe.
For the little kid who is ready to graduate onto their first big kid bed: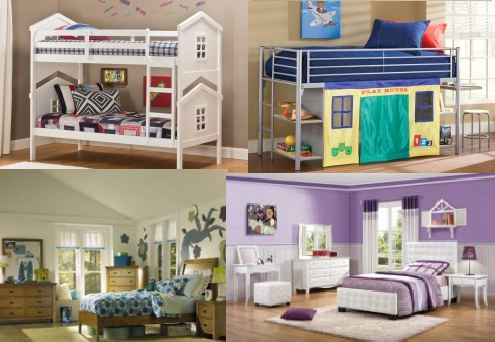 We offer a wide range of youth and children's beds, perfect for a growing kid who is ready to move out of their crib or toddler bed. No matter what the child's tastes or style is, we have something for everyone. The Sparkle Bedroom set by Homelegance is great for a growing diva. The Northbridge collection by Powell Furniture is perfect for an adventurous little boy. We also offer a wide range of bunk beds, like the Hilldale Furniture Hillsdale House bunk bed or the Oates GI Bunk Bed with Slide and Tent by Coaster Furniture, which makes perfect gifts for siblings.
For the child who is growing into a four star chef: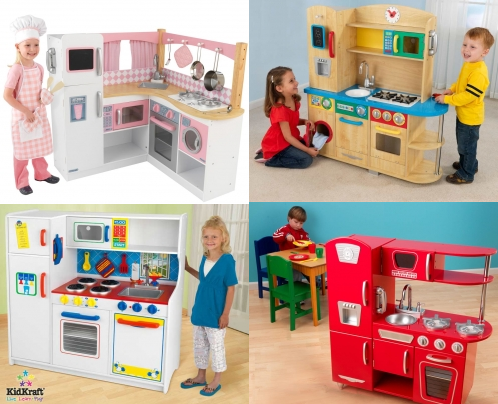 We have a wide range of play kitchens and accessories in all different sizes and styles, perfect for any kid who loves to cook or any kid who loves to pretend! From the vintage red kitchen, perfect for little chefs who like to keep it simple, to the cook together kitchen, which is great for siblings who like to cook together, our wide selection of play kitchens make a great addition to any playroom or bedroom right in time for Christmas.
Stay tuned for more great gift ideas, coming soon!