Coffee and Cocktail Tables

By Wholesale Interiors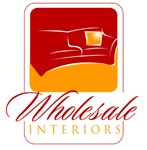 Wholesale Interiors offers a variety of contemporary and modern furniture from club chairs, sofa sets, and sectionals, to dining chairs and more. Wholesale Interiors, Inc. is committed to constantly providing stylish and unique furniture for the best value. Wholesale Interiors supplies wholesale furniture and dropship furniture to furniture stores and the design trade. Homelement offers a wide variety of Wholesale Interior furniture inclucing sofas, ottomans, chairs, tables and more.
Loading...
Items: 1 - 12 of 12
Items: 1 - 12 of 12