Sofa and Console Tables

By Traditional Accents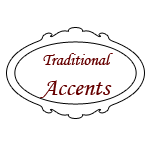 Traditional Accents is a manufactuer that designs and creates unique accent furniture pieces including accent tables, accent chairs, mirrors, and much more. Accent chairs epitomizes form meeting function. Designed to complement their surroundings as well as provide supreme comfort, accent chairs serves a dual purpose. Contemporary accent chairs combine quality materials with abstract designs to create truly unique seating arrangements. Their selection of leather accent chairs spans a multitude of designs and styles, from traditional accent chairs to modern. Accent chairs are ideal for those seeking to bring comfort and style to rooms, lounges, and hallways. Homelement offers a full range of Traditiona Accent products including accent furniture, bar furniture, bedroom furniture, decor accents, dining room furniture, home office furniture, lighting furniture, living room furniture, media center furniture, occassional furniture and more.
Loading...
Items: 1 - 5 of 5
Items: 1 - 5 of 5