Introducing the new Catnapper Furniture Duck Dynasty Collections!  Take a look through some of their style and fabric options below to find the perfect Living Room Set for your home.
The Duck Dynasty Appalachian Collection by Catnapper that features a casual comfort design with decorative toss pillows, extra wide seating and tall back, super soft heavy weight fabric, and individualize "mattress-like" comfort with available power reclining.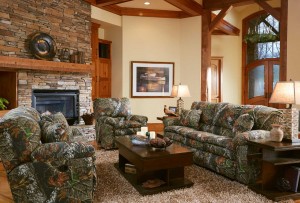 The Duck Dynasty Trapper Collection by Catnapper  features a casual contemporary design, fashionable and comfortable pillow pad seat, matching throw pillows, and comfort coil seating system with Comfor-Gel.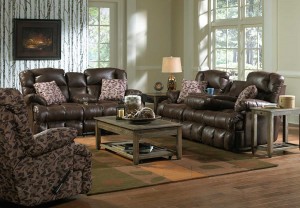 The Duck Dynasty Cedar Creek Collection by Catnapper features a super soft casual design, extra wide seating area, designer toss pillows, and "Lay Flat" reclining-full horizontal layout.
The Duck Dynasty Chimney Rock Recliner Collection by Catnapper features a transitional design with incredible comfort, extra wide automotive seating, and an extra tall rounded back.