Welcome to part 2 of our series on Spring cleaning. In case you missed it, you can see part 1 here: Spring Cleaning Guide.
Doing the first major cleanup for Spring can be a huge undertaking. So, we created this guide to help you cover all of your bases. Here are some more elements of Spring Cleaning you may want to consider:
Windows and Doors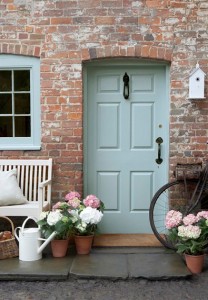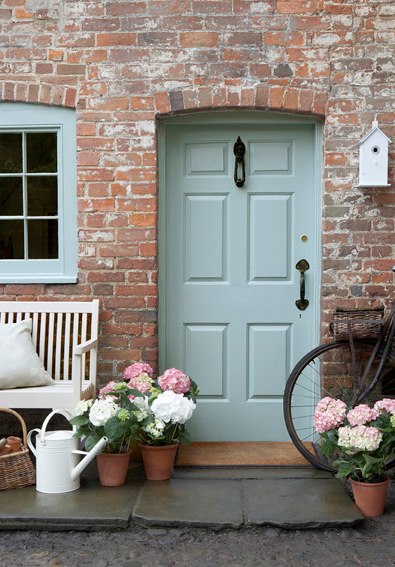 As warmer weather is starting to break through, it is important to both the efficiency of your home as well as the well-being of your wallet to inspect the windows and doors for gaps that air can escape through.
Not addressing these drafts can cost a lot of money in the form of overcompensating air conditioning units. If ignored long enough, the A/C unit could need replacing sooner because of prolonged overuse.
It's just as important to check the windows and doors for paint that is chipping or peeling. This can sometimes mean water intrusion. Immediately seal the open areas between the window/door and the frame in order to keep water out.
Air Quality
Air conditioners do more than just blast cold air into your home. While that is its primary function (and we're all glad about it), properly operating air conditioning units work to remove humidity and moisture from the house. This can cause foundation damage over time.
To keep your air conditioner running efficiently, be sure to start changing out the air filter on a monthly basis (if you aren't doing so already). Not only will this help keep the air in your home a bit cleaner, but it will help the unit to operate better; saving you money on your energy bills.
Inspect the Plumbing
Go into every kitchen and bathroom and inspect for signs of leaks. Water spots, rings and mold or mildew are dead giveaways.
If pipes are sweaty or you notice that sinks are taking a bit longer to drain than usual, it's time to take action.
Other areas that deserve attention include areas around the dishwasher and washing machines.
Pest Control
Help yourself out when it comes to managing pests. Inspect your home for cracks or gaps around entrances where bugs and mice may be able to get in. Patch or seal them up immediately. Even if you inspected for this before winter, it's still important to look for these gaps as they can occur frequently.
Another helpful tip is to contain the preparation and consumption of food to the kitchen and dining areas. As the majority of pests are attracted to food and what's left behind from it, this gives them less of a reason to seek out other areas of your home.
Look at the Tiles
Give some attention the grout between tiles on both the walls and the floor of your kitchen and bathrooms. Aside from a good cleaning, look for caulk or grout that is cracking or pulling away from the tile. Although easy to look over, ignoring this can result in costly repairs later. These areas of the home are particularly high in moisture and that moisture can seep through those cracks and cause rot, mold and other structural damage to your home.
—
Be on the lookout tomorrow for part 3, as we wrap up this series on things you my need to address when doing your Spring cleaning.