Entertainment Center furniture used to come equipped with doors to enclose the TV when not being used. However, with the exponential growth of TV size over the years, it's no longer practical to build huge doors to achieve this.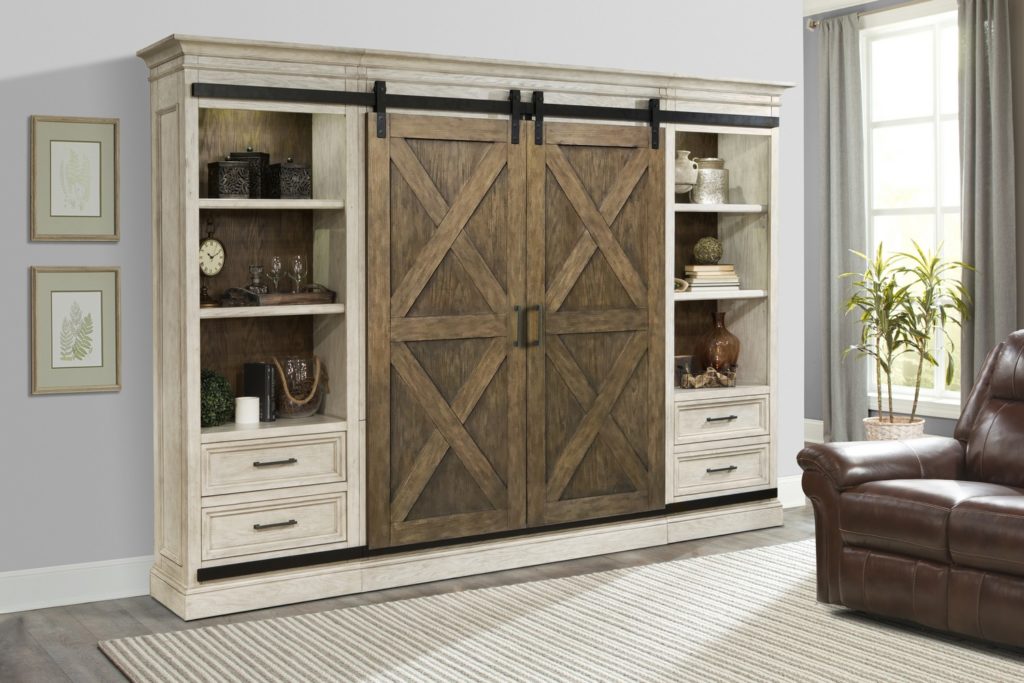 Until now. Introducing the handsomely styled Savannah Entertainment Center from Parker House Furniture. Built in Cottage Styling and featuring Rustic finish, this entertainment center collection features sliding doors that perfectly hide the TV while not in use. Available in two different door types: shutter or X-Barn style, you cannot go wrong with any of them.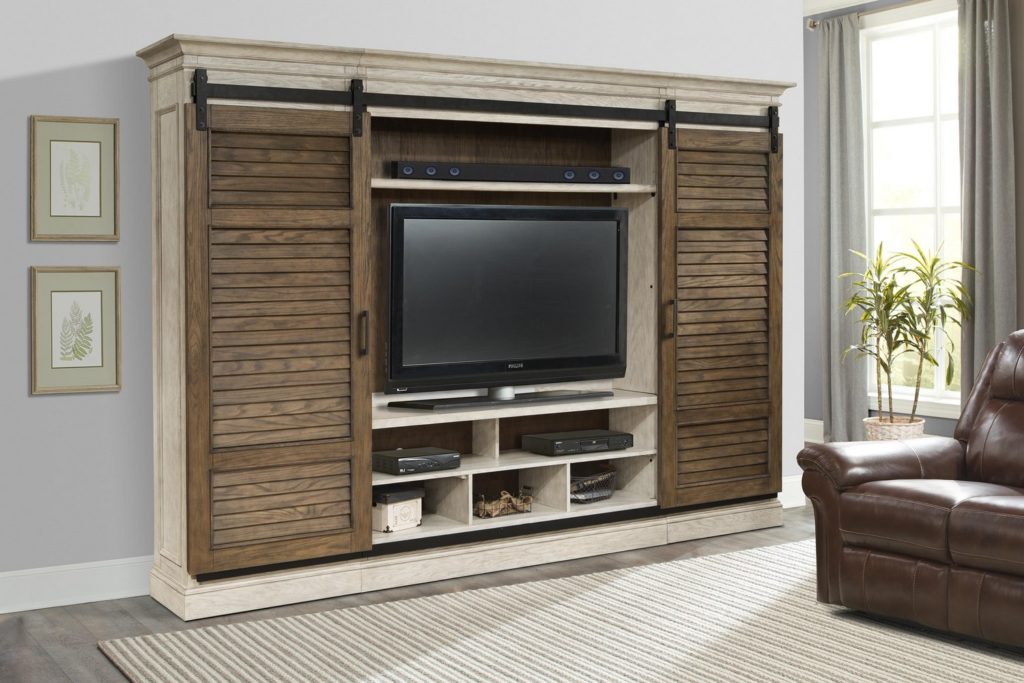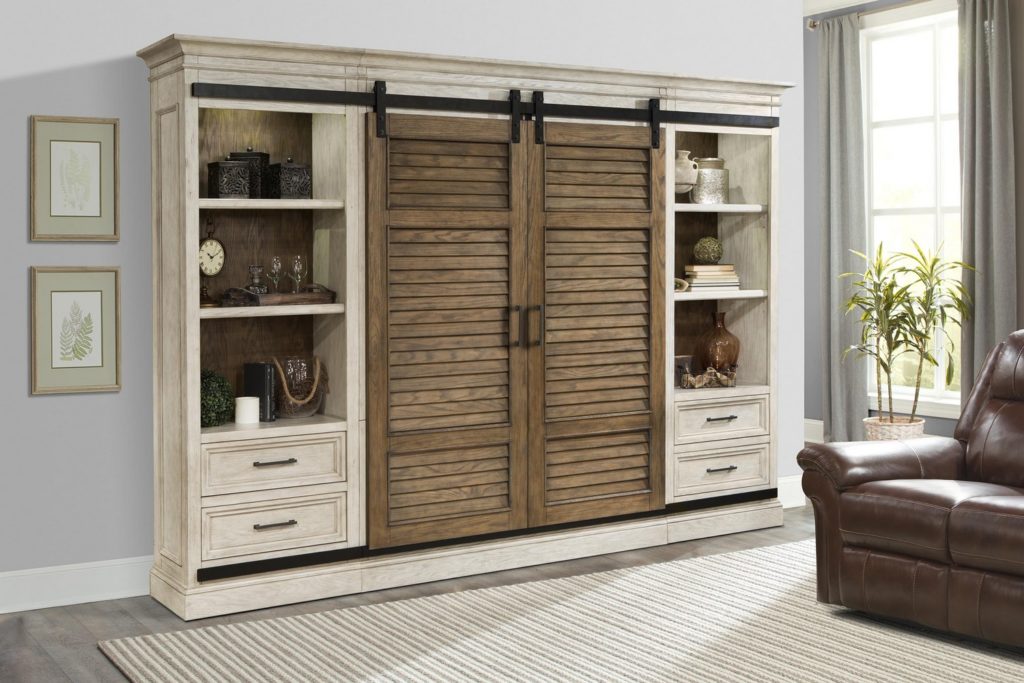 If you simply want a good looking TV console and don't have the space to accommodate large entertainment center, this collection also comes in 2 different size TV Console.