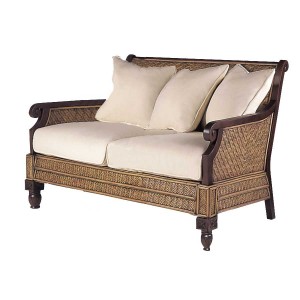 Looking for graceful lines and beautiful Hardwood detail?  The tropical colonial inspired Trinidad Collection by Padma's Plantation is an elegant favorite for the living room, bedroom, or office. The famous herringbone weave in rattan peel adds additional refinement to this louvered collection.  Rich mahogany wood is coupled with herringbone weave rattan peal to create a unique, romantic feel. Hand-carved finials and floral details add elegant touches that make these pieces absolutely distinctive.
Padma's Plantation also offers beautiful accents for the home as well.  The mirror and screen from the Nile Vine Collection encases wild, twisting vines with clean lines definition.  The Hotel California ottoman offers modern abaca sweater weave with hardwood tray for convenience.
This manufacturer offers the perfect enhancement of a variety of decors whether in the living room, bedroom, or office.   For more information and items offered, please click here.