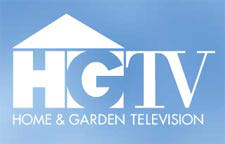 As you well know by now, Online Furniture Design and Homelement furniture stores are passionate about the world of furniture and is dedicated to sharing that love with the world.
HGTV (Home and Garden Television) is launching a new program called, "Home Rules" which premiers on Monday, March 15 at 9pm Eastern Time.
"Home Rules" is a show in which a life coach helps a struggling family implement some home rules to help establish order while an interior designer invokes a new design scheme to help alleviate some of the family's long-term stress.
As a furniture store and blog, we couldn't agree more that the home does rule. Would we even be here without the home?
Homelement Furniture Store contributed a few pieces of furniture to the show that you should definitely look for. Among these are the Vision Sectional and Vision Chair by Istikbal/Sunset, the Hanna Chest, the Raymond Ike Collection and the Vista Cocktail Table, all by Homelegance.
Some of the items have been covered through the blog and we'll be filling you in on the others soon. Feel free to explore Homelement in the meantime and be sure to watch "Home Rules" on March 15, 2010.