For a fine art painter, it could be a couple of strokes. For a carpenter, it could be a unique carving detail. When it comes to interior design, it could be as simple as a couple of throw pillows. These, of course, are all finishing touches that can go a long way in making a project look and feel complete.
We're going to show you a few finishing touches for any budget that will make your rooms look well put-together.
Throw Pillows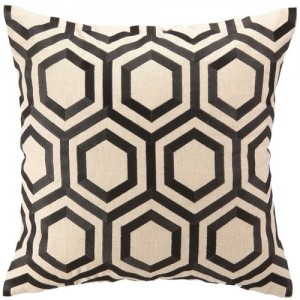 As mentioned in the introduction, throw pillows are a very common and effective finishing touch. One of the reasons for their popularity in the home is that they're easy for anyone to design with and affordable enough to interchange and replace whenever the mood strikes.
Throw pillows are available in as many sizes, shapes, colors and patterns as your imagination can fathom. In the rare event you can't find one that fits exactly what you're looking for, upholstering them yourself is a DIY project you can take on to get a custom look.
Here's a step-by-step guide to creating your own throw pillows: Weekend Warrior – Throw Pillows.
For more on throw pillows and the impact they can have on your home, check out Throw Pillows (The Old Fashioned Way).
Crown Molding
Another finishing touch that can have a significant impact on a room's design is crown molding. Although this finishing touch is better suited for traditionally-designed homes, the versatility of crown molding ensures that traditional decor doesn't have to be boring.
The styles of crown molding available ranges from coffered and tray ceilings to dentil and other forms of molding. The addition of this detail at the top of your walls will draw visitors eyes upward, which will give the room a sense of height and make it appear much larger than it is.
New Hardware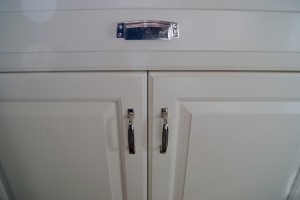 One of the most popular ways to give a new look and feel to kitchens and bathrooms is to switch out the handles and drawer pulls for brand new hardware.
Depending upon the hardware you choose as replacements, this is a finishing touch that won't break the bank. Aside from being affordable, another major upside to simply replacing the hardware is that the only tool required is a screwdriver. As if that wasn't beneficial enough, replacing the hardware is a renovation task that is only going to take, at most, a couple of hours out of your day.
Accent Rugs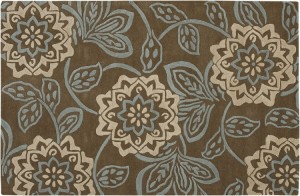 Accent rugs are not only a great way to enhance the design of the space, but they also give you the opportunity to inject some of your personality into the space.
Accent, or area, rugs come in a number of shapes and sizes to fit the space. While not all rugs are affordable (thing hand-woven Oriental rugs), many home goods stores have affordable accent rugs available that work with any style and space.
Accent rugs are much easier to transport and because of their affordability, can be replaced with new designs on a regular basis. Besides, talk about an easy install. What could be easier than unrolling something and placing it on the floor? No wonder accent rugs are such a popular choice.
—
So as you can see here, there are a number of small touches you can add to almost any room that will help it feel like a "complete" design. Perhaps the best part about it is that they are all affordable and suitable for practical for any budget.