Let's face it. Most of us are looking to get the most bang for our buck. It's especially true when it comes to topics like home renovations or changes in a home's design. This is usually because no matter how hard we try, renovation projects have a tendency to go over budget and take much longer to complete than anticipated.
So we've listed a couple of projects you could take on that cost $50 or less and can be completed in a weekend.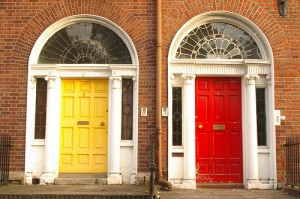 We don't often get the opportunity to cover exterior design tips here on the Homelement Furniture Design blog. However, the outside of the home's design is just as important  as the interior design. In some instances, it is more important.
For instance, when setting out to sell a home, any realtor will emphasize the importance of curb appeal and the impact it will have on the odds of your home being favorably viewed. The home's interior could meet all of the potential buyer's needs, but the home will ultimately turn them off because of poor exterior design.
So, by now, you're probably wondering what you could possibly change about your home's exterior that wouldn't cost you more than $50. We suggest you start with the front door.
Paint an Exterior Door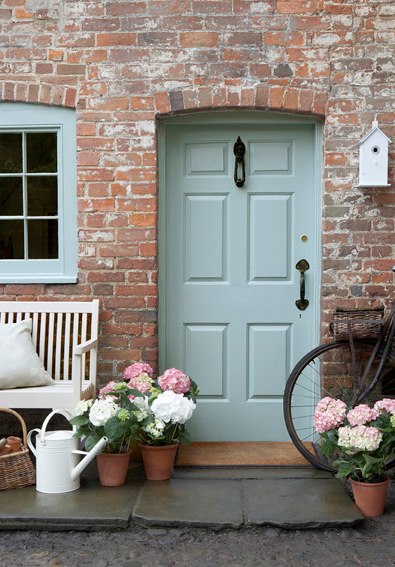 The home's front door is, more often than not, the focal point of the home. And for obvious reasons. Once you get past the landscaping, everyone's attention immediately shifts to the front door. So make sure your front door is doing your home justice.
Consider painting your front door a bold, bright color that will command the attention of any and every passerby. All that is required to pull off a project like this is a gallon of paint, a brush and a few hours of your time. Simple enough, right?
If the idea of painting your front door a bold color makes you nervous, ease into by painting a side door (if you have one) and see how it feels.
The variations that are possible are practically limitless and don't be afraid to experiment with them. Try matching the front door with the shutters or make it a direct contrast to them.
If you don't like the final product, all you have to do is paint over it. It's a much easier fix than other major renovations. So have fun with it.
Paint an Effect on a Wall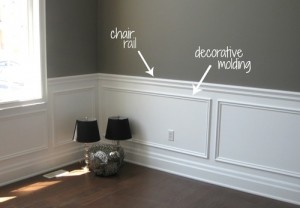 Moving things indoors, another relatively inexpensive design update is to paint an effect on an interior wall. Effects can range from textures, patterns and abstract designs.
This continues to prove the longstanding design principle that the easiest way to make the biggest impact is usually with a can of paint.
Alternately, effects aren't the only way you can use paint to change the design of a room. For instance, you could use a chair rail to split up a room and paint the wall different colors above and below the railing.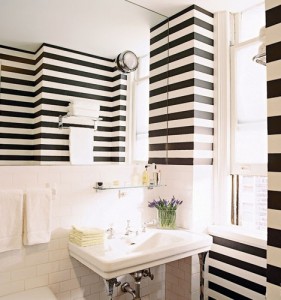 Other effects can be achieved by painting stripes on the wall. Varying widths of stripes can have different effects of the entire room's design. Again, all that's necessary to pull this off is paint, drop cloth, masking tape and a little bit of time.
Let's say you don't want to potentially get messy with a can of paint. That's fine too. Wall decals are available in a wide range of images, designs and patterns that can be arranged in limitless combinations.
Other perks of using wall decals are the fact that they're easy to apply and they are affordable. Which means you can take them down and replace them whenever you get tired of looking at the current design.
—
If you've been in need of a quick update you can give your home that won't require a special budget or take up too much of your time, try one or two of the projects we've listed here. Or maybe some of the projects on this list will inspire you to come up with a few ideas of your own.
Either way, get out there and try something new for your home.