There are so many affordable design updates available that we've decided to share even more of them with you. Except for this time, we've increased the project budget to $250 (which is still a bargain when compared to the cost of other home design projects).
Previous articles in this series include: How to Spend $50 on Design – Part 1 and Part 2 as well as How to Spend $100 on Design – Part 1 and Part 2.
Let's see what we can do with $250.
Front Door Revamp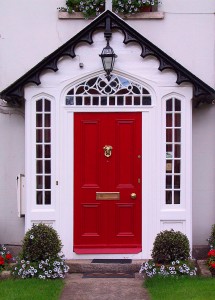 The front door serves as the welcome mat for your home and, aside from the landscaping, is the first thing guests will see before entering your home.
We've already discussed a bit how a bit of fresh paint can impact the look of the door as well as the overall design of the home in the article on how to spend $50 on design.
With a bit larger of a budget, however, you can completely transform the front door and entryway.
Along with painting the door, add a striking new door knocker (or replace the one you currently have) that truly reflects your personality. Save some cash by searching for these on vintage sites, online auction sites and local flea markets.
While you're at it, replace the current hardware with new knobs, handles and locks.
This will dramatically change the look of your home and significantly increase it's curb appeal.
All for a reasonable design budget of around $250.
Invest in Art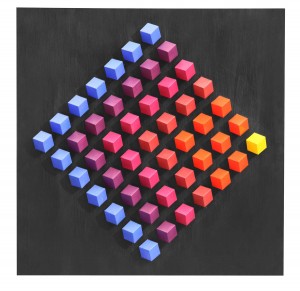 Sure, the phrases "invest in art" and "shopping on a budget" don't sound like they naturally go together. However, there are a number of ways to invest incorporate art into your home without having to visit galleries and fork over thousands of dollars.
There are many benefits to living with art in your home, as you can see here: Live with Art; It's Good For You.
Bring art into your home by finding images you love in the form of posters or prints and placing them in affordable, quality frames.
Images like the Cubes Wall Art by Zuo Modern add much needed pops of color to living spaces.
More iconic photographs and prints of famous artwork can also improve your home's design.
Architectural Details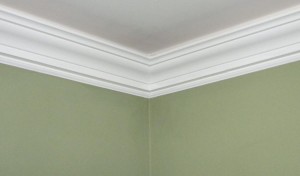 It's difficult to imagine ways to permanently incorporate character into your home in the form of architectural details. However, that is exactly what crown molding does.
Crown molding is a very affordable design update and it becomes even cheaper when you are willing to roll up your sleeves and do the work.
Start out by measuring the walls and determining how much material you need. When purchasing, always factor in the need for a little bit more. Head out to the nearest home improvement store and purchase the crown molding pieces in the style that you like.
Purchasing the wood unfinished will be cheaper, but is only a good option if you're willing to take the time to paint or stain them yourself. If not, go with pieces that are already painted or stained in the color you like. Use a nail gun with very small, pin-like nails or a wood-adhesive to set the molding in place.
—
With a budget of $250, there are many design update ideas to be tried out. It's easy to get excited about a project when it is relatively easy to complete and it won't break the bank.
If all these budget-friendly design ideas weren't enough for you, here's some good news: there are a few more ways to spend $250 on design that we want to share with you. Stay tuned for that one.